Salt Lake City at Christmas
Written by Lindsey Huster
/
5 min read
/
Last updated a year ago
Keith and I moved just south of Salt Lake City, Utah three and a half years ago so this is our fourth Christmas here.  Since all of our family lives in Indiana, we've had to create new traditions. A new tradition is skiing on Christmas Day and then we try to fill the surrounding time with fun holiday activities.
Celebrating our fourth Christmas in Utah
I really am amazed at how much there is to do near Salt Lake City in the winter and especially around the holidays.  I'm sure this is partial because it's all new to us, but we really haven't done many of the same things year to year because we find more to do.  This year will be extra special because we do actually have family coming into town. My cousin and her family will be flying out on Christmas Eve and spending a week with us!!  Keith and I are super excited to not only spend quality time with them during this special season but to share some of these Christmas events with them.
A Must Do: Visiting downtown Salt Lake City and Temple Square
Hands down, if you've never been downtown Salt Lake City at Christmas, you must go! All within a couple of blocks, you can see the beautiful Christmas lights at Temple Square, the intricate Macy's candy display windows, and City Creek Mall ready for Christmas shoppers. We always make a night of it by having soup and sandwiches at Kneaders, complete with dessert and hot chocolate/coffee.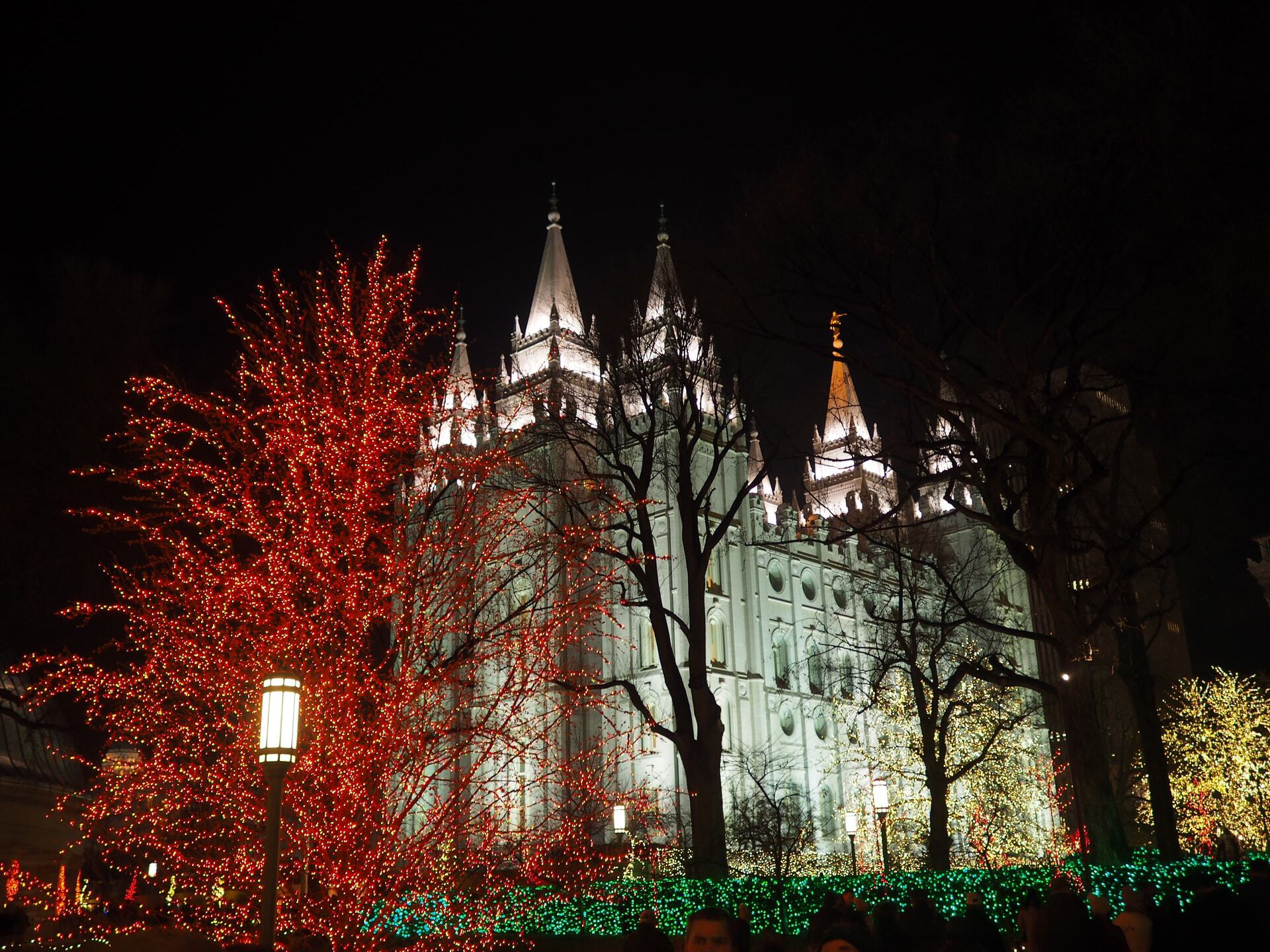 More local favorites to check out
For the last two years, I've posted about local events like our town's Christmas tree lighting, Hogle Zoo Lights, Luminaria, Evermore: Aurora, and Festival of Trees. Some of these are specific to certain dates and some last longer than a few days. If you are visiting from out of town, you'll want to check for date-specific events and plan ahead for tickets.
For more information about these activities see my previous posts: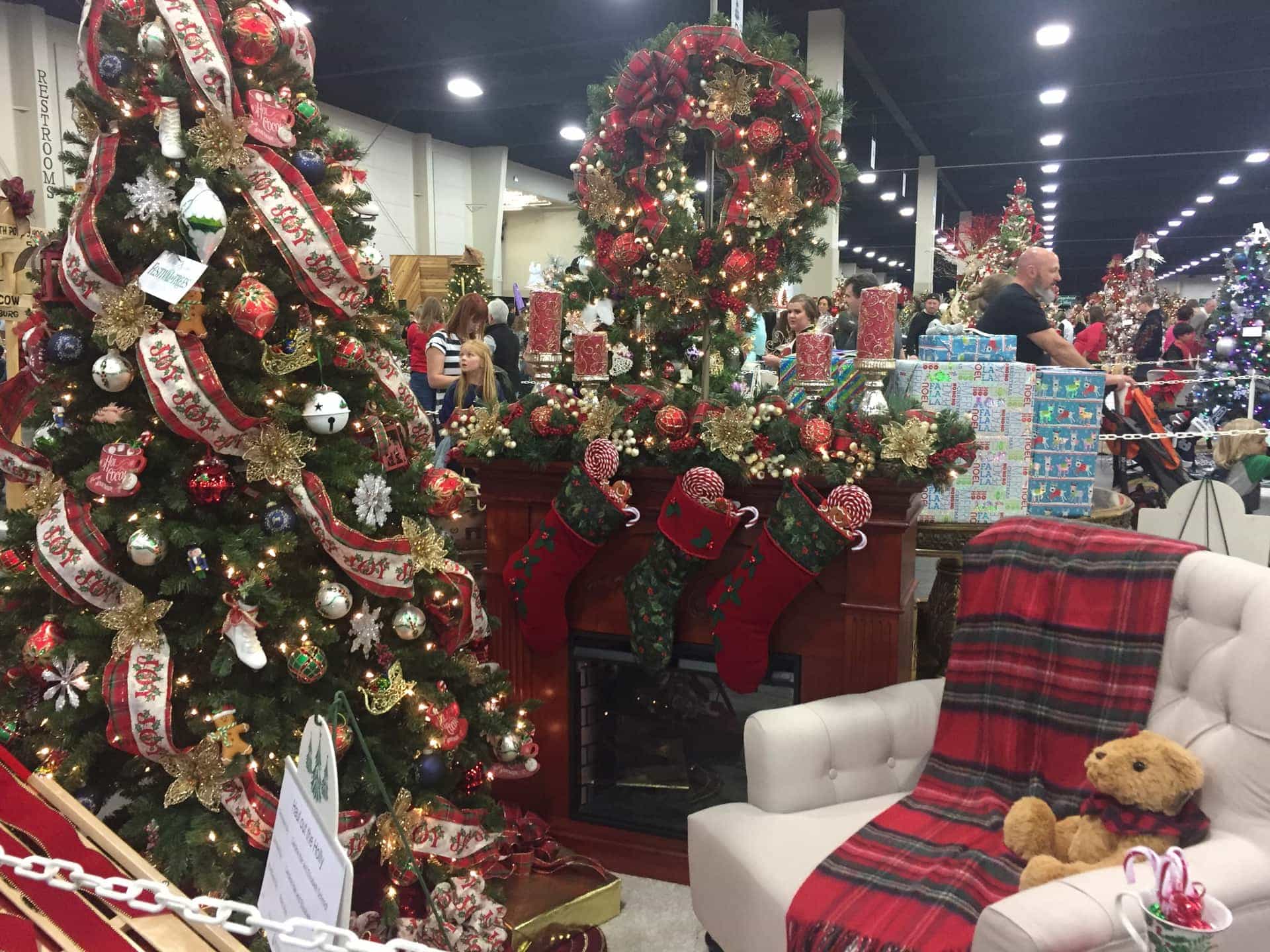 If you are interested in plays and performances, there are a number of theaters in Salt Lake City and the Salt Lake Valley. Last year we attended A Magical Cirque Christmas and it was spectacular! We weren't permitted to take pictures so I don't have any. This show features several styles of performances: dancing, singing, magic, illusions, acrobats, and so much more! This show tours all over the U.S. so look for it in your area!
Amazing light displays
There is an abundance of light displays in the area.  We've enjoyed several and I know there are more out there.  Luminaria at Thanksgiving Point is probably the largest display I've ever seen!  Walking through the various themed displays is just purely magical.
The Hogle Zoo Light display was much smaller, but might be more appropriate for those with smaller kids or mobility restrictions.  We enjoyed the lights at the zoo but seeing a few of the animals was even more enjoyable.
Last year we did the Festival of Lights for the first time.  This is a drive-through light display that is impressive.  It was nice to be able to stay in the car, take Lexi with us, and have a relaxing night out to view the lights.  On the way back home we even went to find some homes with large light displays. It was a great low-key evening.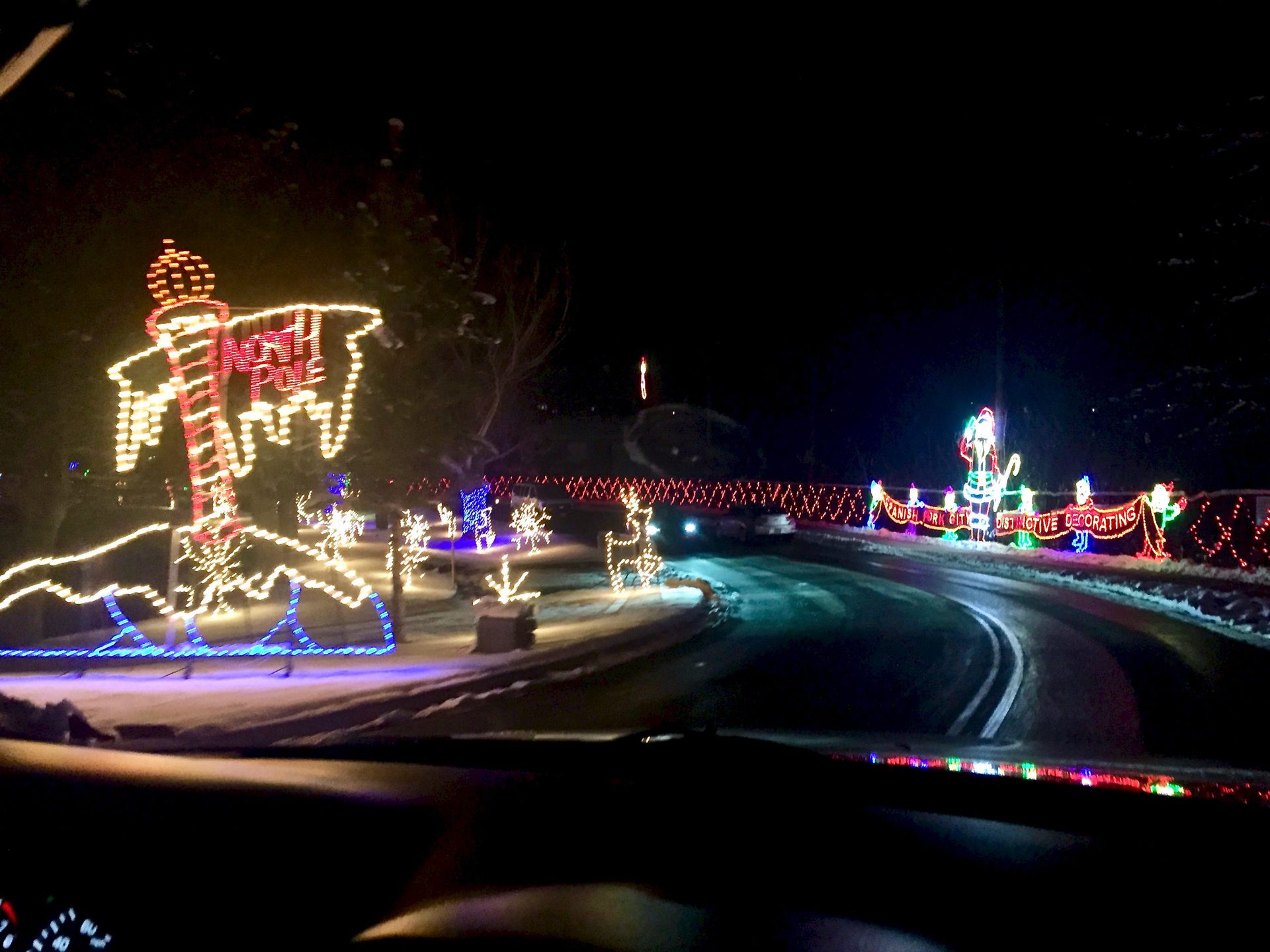 Ice Castles
Last year was also the first time we made it to the Ice Castles in Midway, Utah.  We missed it the year before and were determined to not let another season go by. I believe this is typically open in January and February, but this year (2019) I just heard they might be opening by the end of December.
The ice castles are unlike anything I've ever seen!  I would highly recommend spending some time visiting this unique place.  We went just before sunset to walk around in the daylight, see the sunset, and then meander back through at dark when the castles really come to life.
Check out this post for more information: Midway Ice Castles in Utah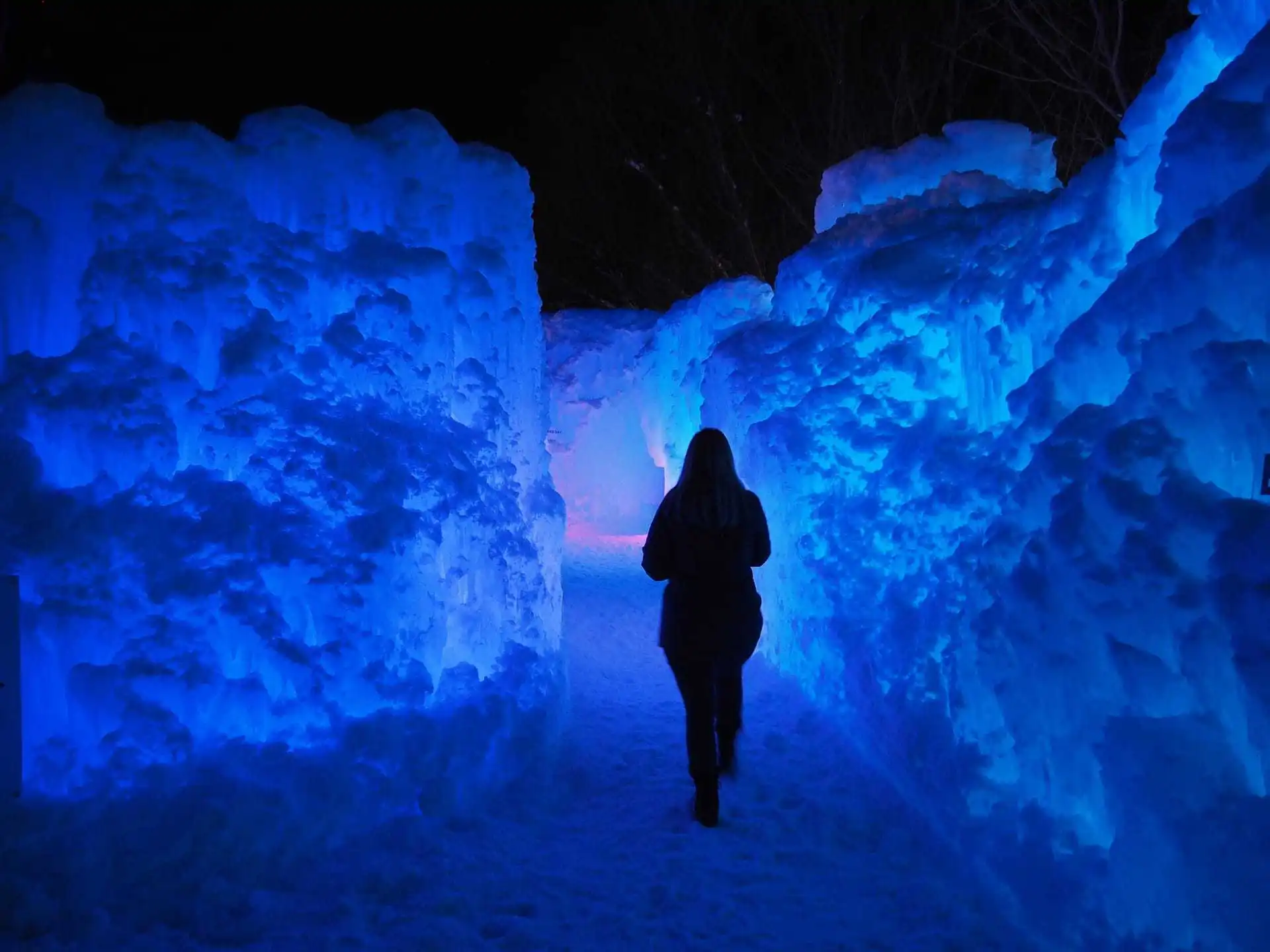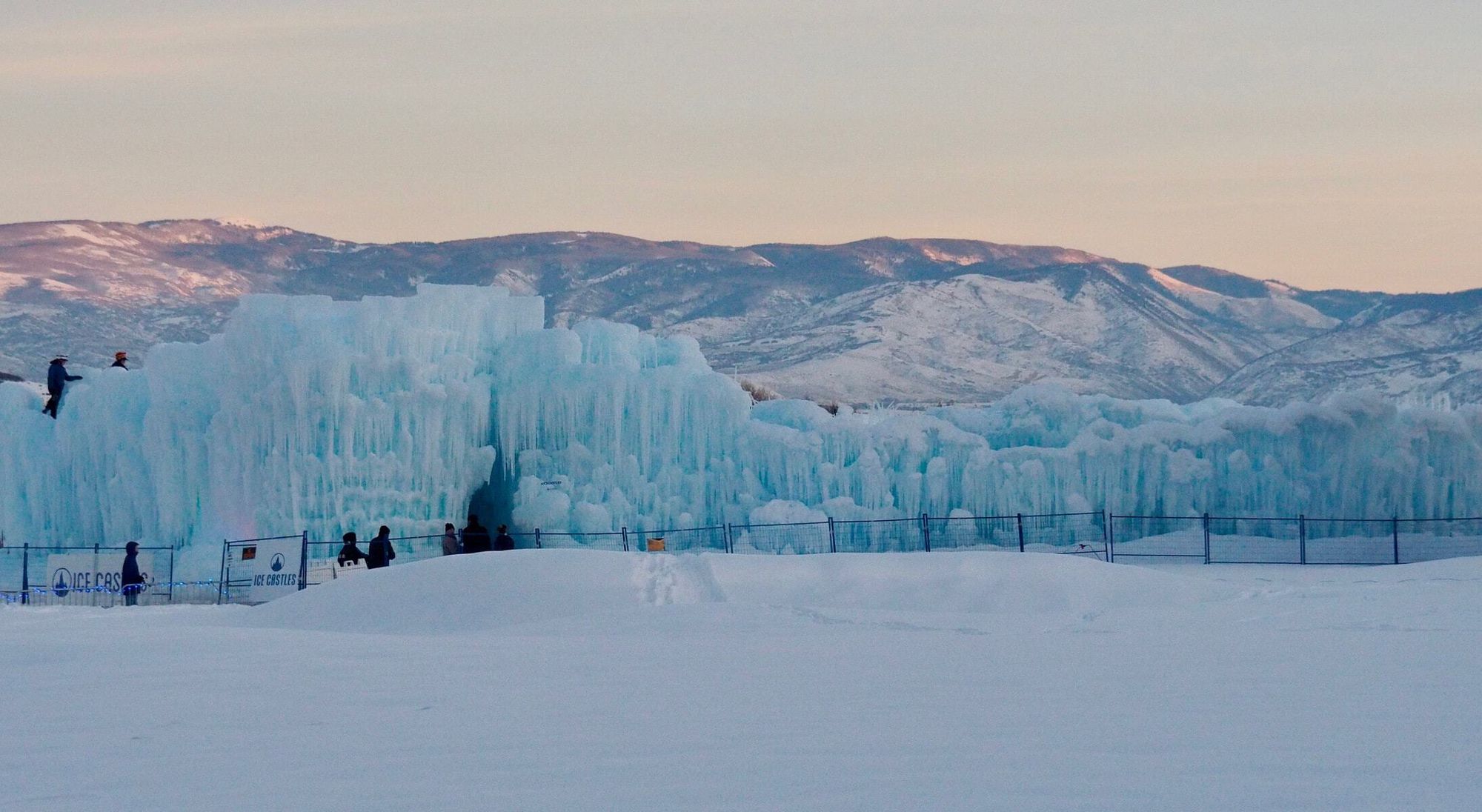 Skiing during the holidays
Of course, skiing is a big part of our winter. We have found that skiing the week up to Christmas and on Christmas Day is what works best for us. Then we basically avoid the slopes until New Year since a lot of people come into town for the slopes.
I've written several posts regarding skiing in Salt Lake City and specifically our tradition of skiing on Christmas Day.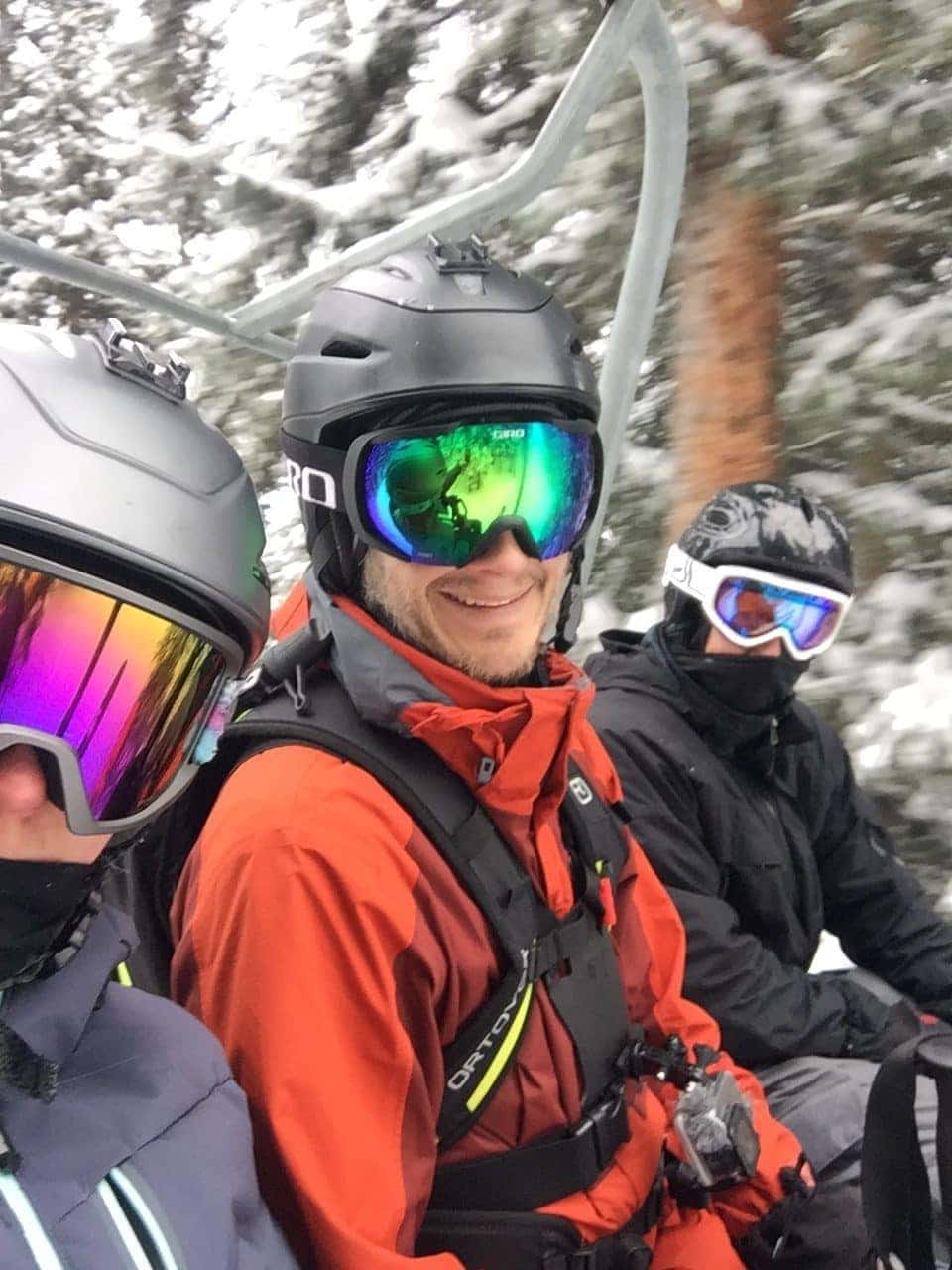 What events or activities do you like at Christmas time?
Is there something special you like to do in your hometown at Christmas?
What would you recommend in your area?