Yi does More in Utah than any Other Visitor!
Written by Lindsey Huster
/
5 min read
/
Last updated 9 months ago
Keith met Yi while working in Indiana and even though they've known each quite a while now, I feel like Yi has always been an "old friend." We may not spend time with them for months, but when we do we pick up as old friends do. Keith and I were super excited to hear that Yi would be visiting us in Utah and were up for any hiking, biking, traveling, etc. we wanted to plan!
Salt Lake City and Utah Valley
I picked up Yi from the airport and started showing him around straight away! We drove downtown and I gave him a quick tour through Salt Lake City. Then we walked around Temple Square before having lunch at City Creek Mall.
By the time Yi and I arrived at our house, Keith was getting off work and we headed out for a hike. This was the first time Yi had hiked in the mountains and we knew he would be physically capable since he's a big cyclist and runner. We chose Grove Creek Trail because it is close to home, has a variety of terrain, and would be an intermediate trail to see if Yi would experience any adverse effects from the altitude. The hike was great and gave us time to chat while still getting in some adventure the first night.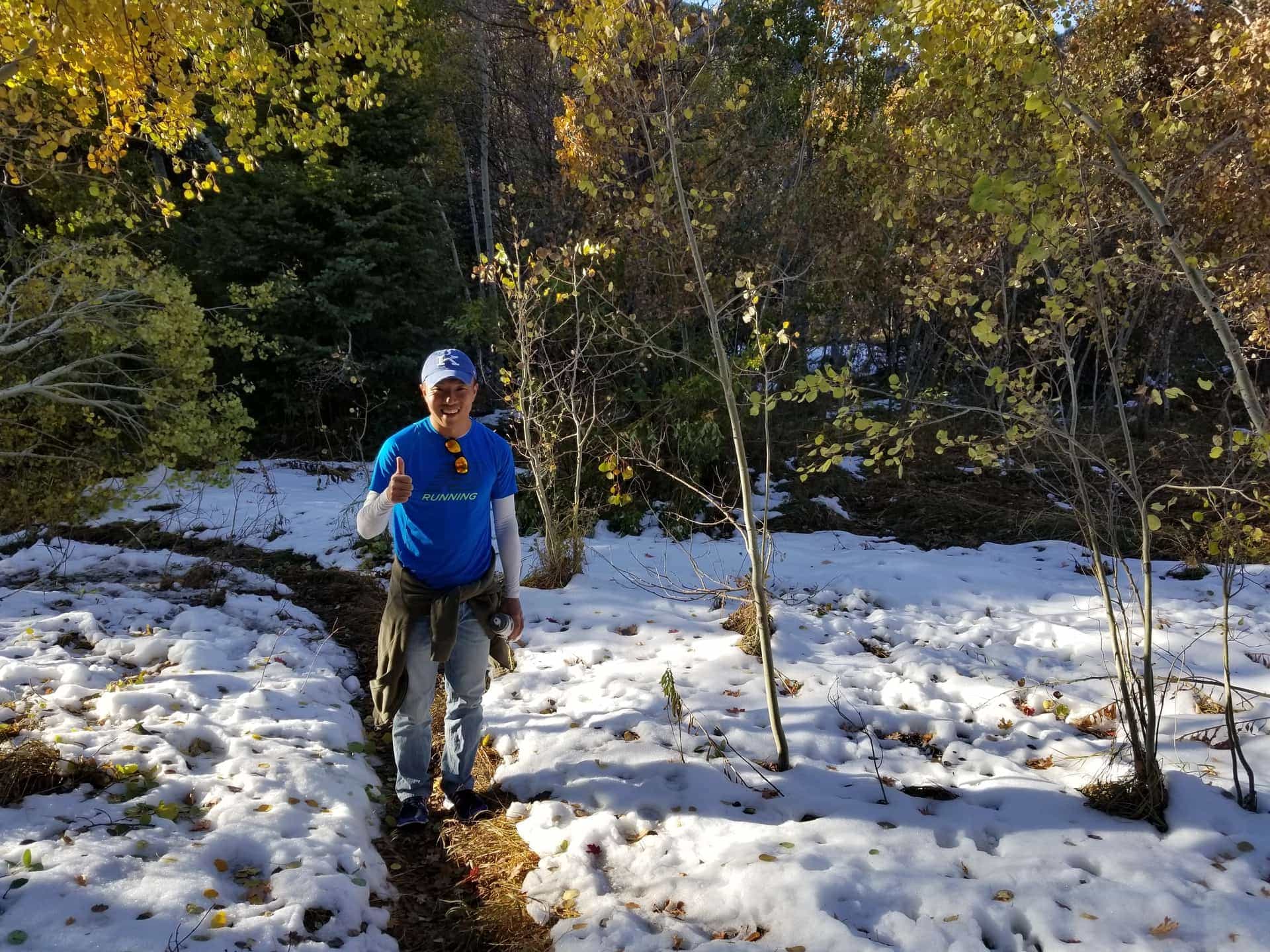 Driving "The Loop"
I've said this several times before, but there is an awesome full-day loop drive around our area that is a must-do for our guests. It gives them a peak at the place we spend a lot of time; Big and Little Cottonwood Canyons, the ski resorts, Utah Olympic Park, downtown Park City, Deer Creek Reservoir, Bridal Veil Falls, and more! You can see the map of the route we like to take in our previous post, Highlights From Our Hometown in Utah.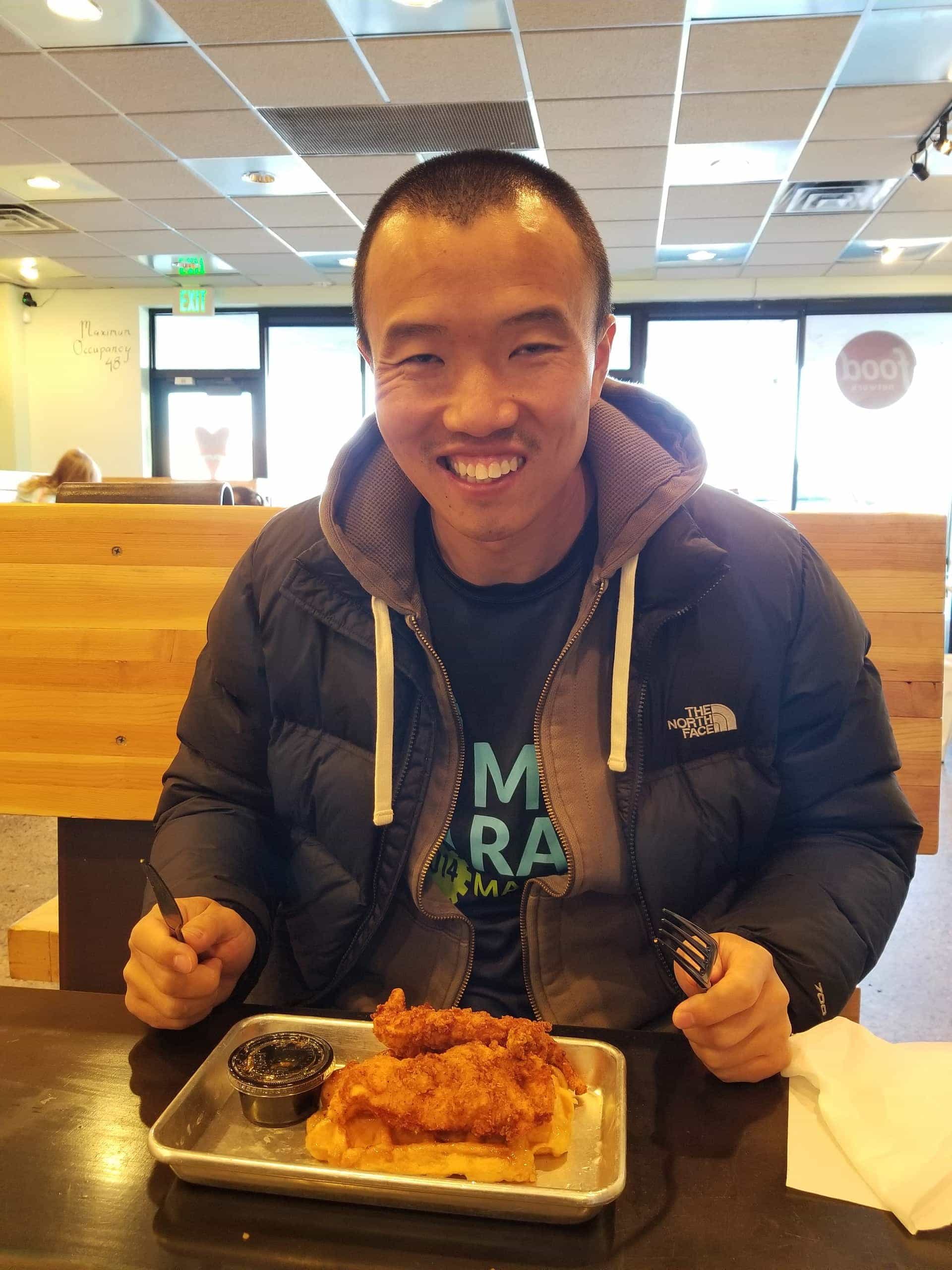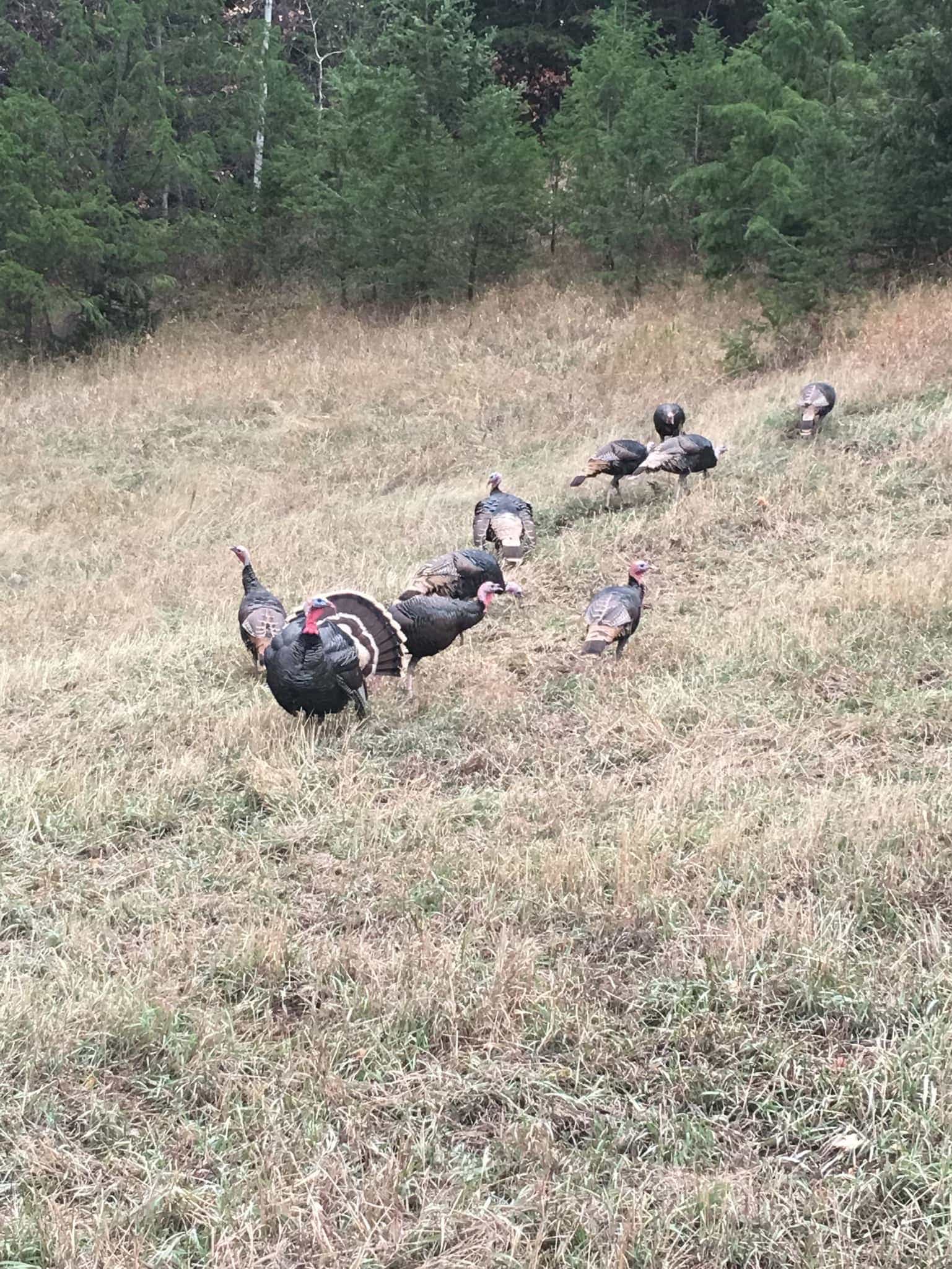 Spending a long weekend in Moab
Visiting Moab is another must for visitors who stay with us. It's a beautiful 3 hour's drive from our house and really gives our guests a taste of the diversity in Utah. Moab is an adventure town that never sleeps and has an abundance of outdoor activities. Arches National Park, Canyonlands National Park, Dead Horse State Park, etc. are accessed from Moab so there is a lot to see and do. Moab allows us to visit so much, so close to home. Our weekend was a mix of sightseeing and adventure! We did so much and several of the items were new to Keith and I.
Thursday
Dead Horse State Park
Arriving in town we headed to Dead Horse State Park. We had planned to also see Canyonlands before dark, but it was raining so it got dark quickly and wasn't the best weather for viewing the canyon. Instead, we decided to drive along to Colorado River and get information about driving the La Sal Mountain loop for later in the trip.  The day ended at The Spoke on Center, one of our favorite restaurants.  We knew Yi would love its bicycle theme.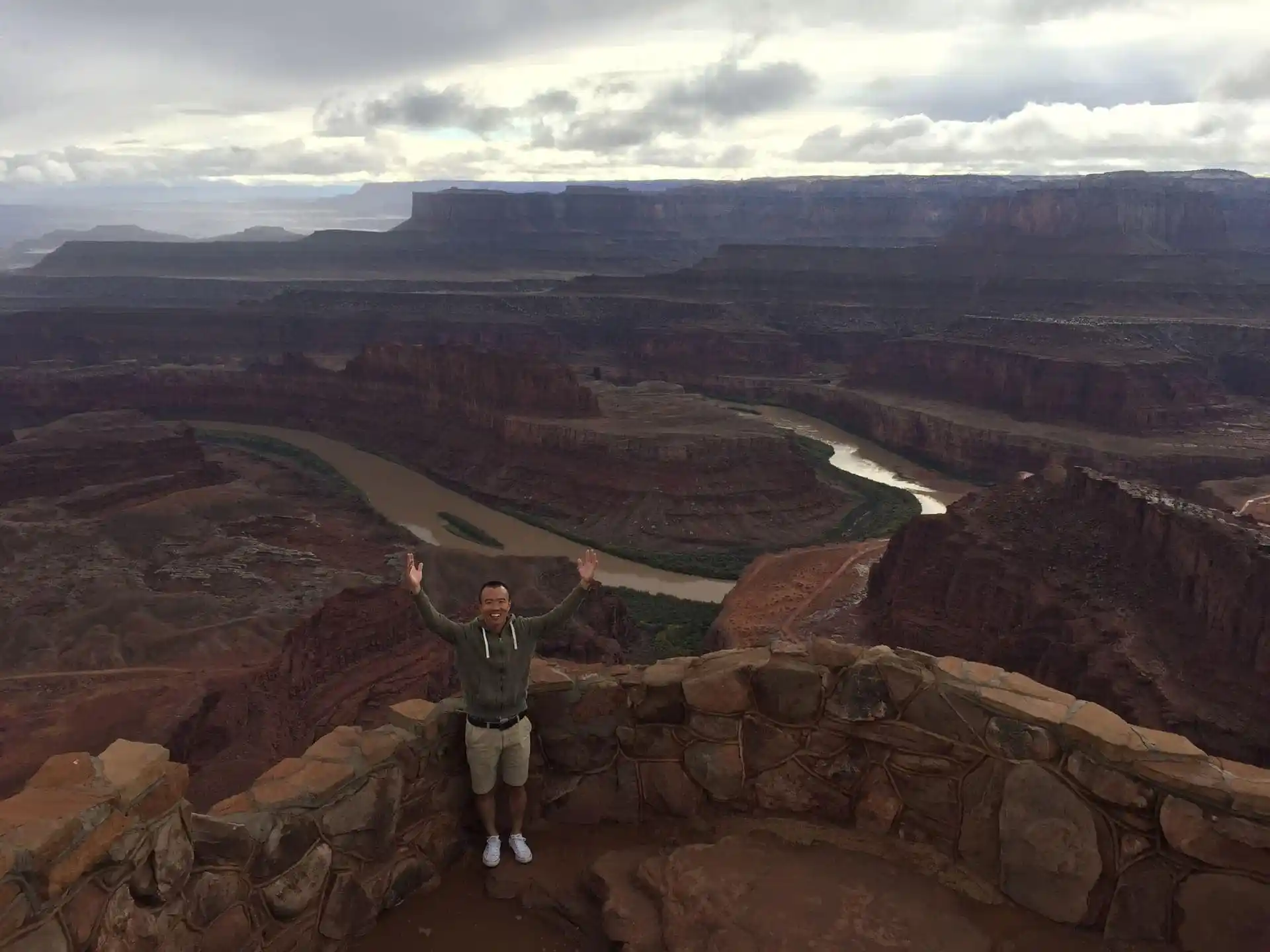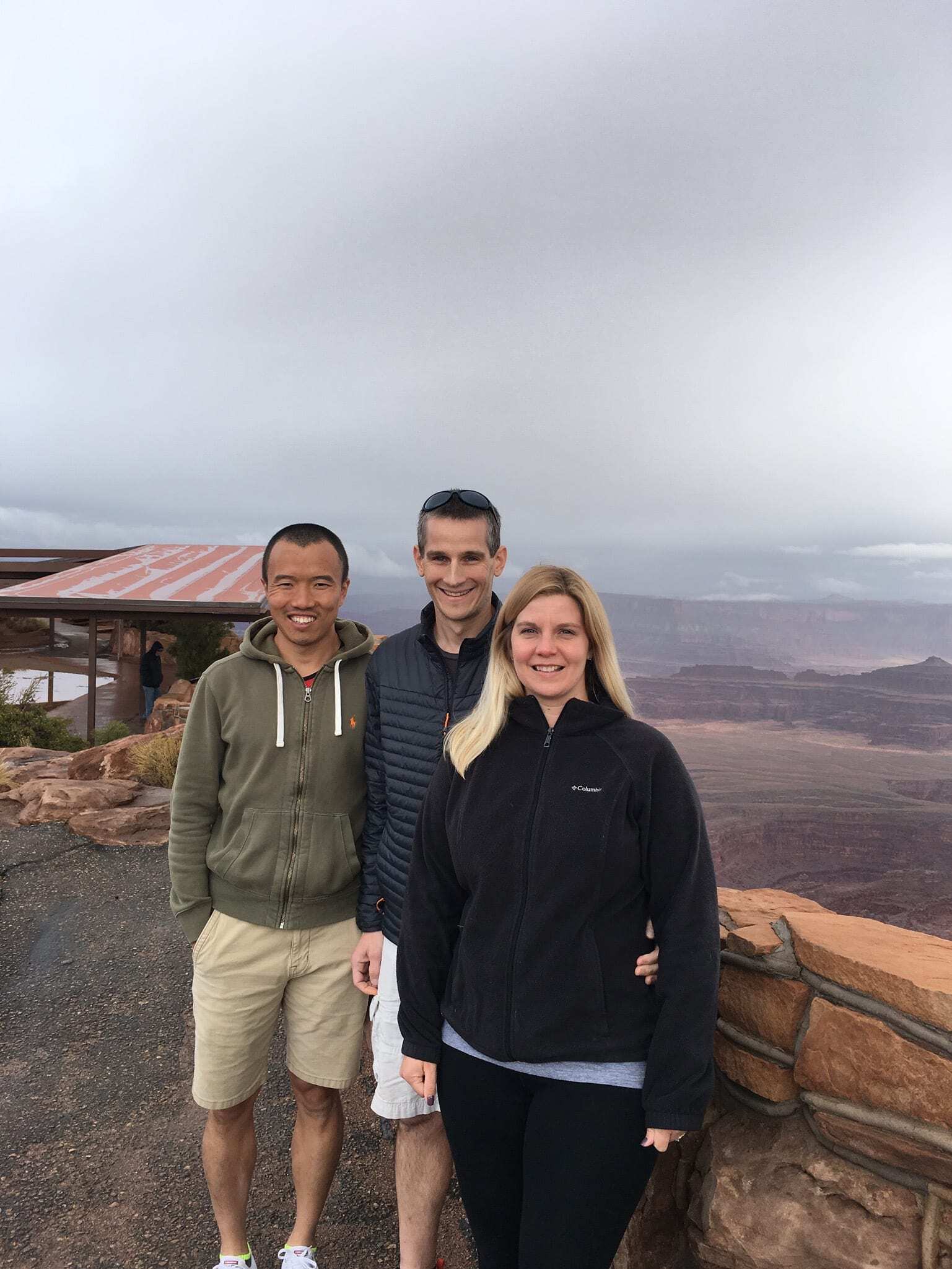 Friday
Arches National Park
We spent the majority of the day in Arches National Park. It was a fast-paced day as we toured the park, stopped at the major viewpoints, and hiked/walked to the smaller sights like Balanced Rock, The Windows, etc. plus we hiked to Delicate Arch and had a picnic lunch!  Whew!  We were on the move to complete this all by early afternoon.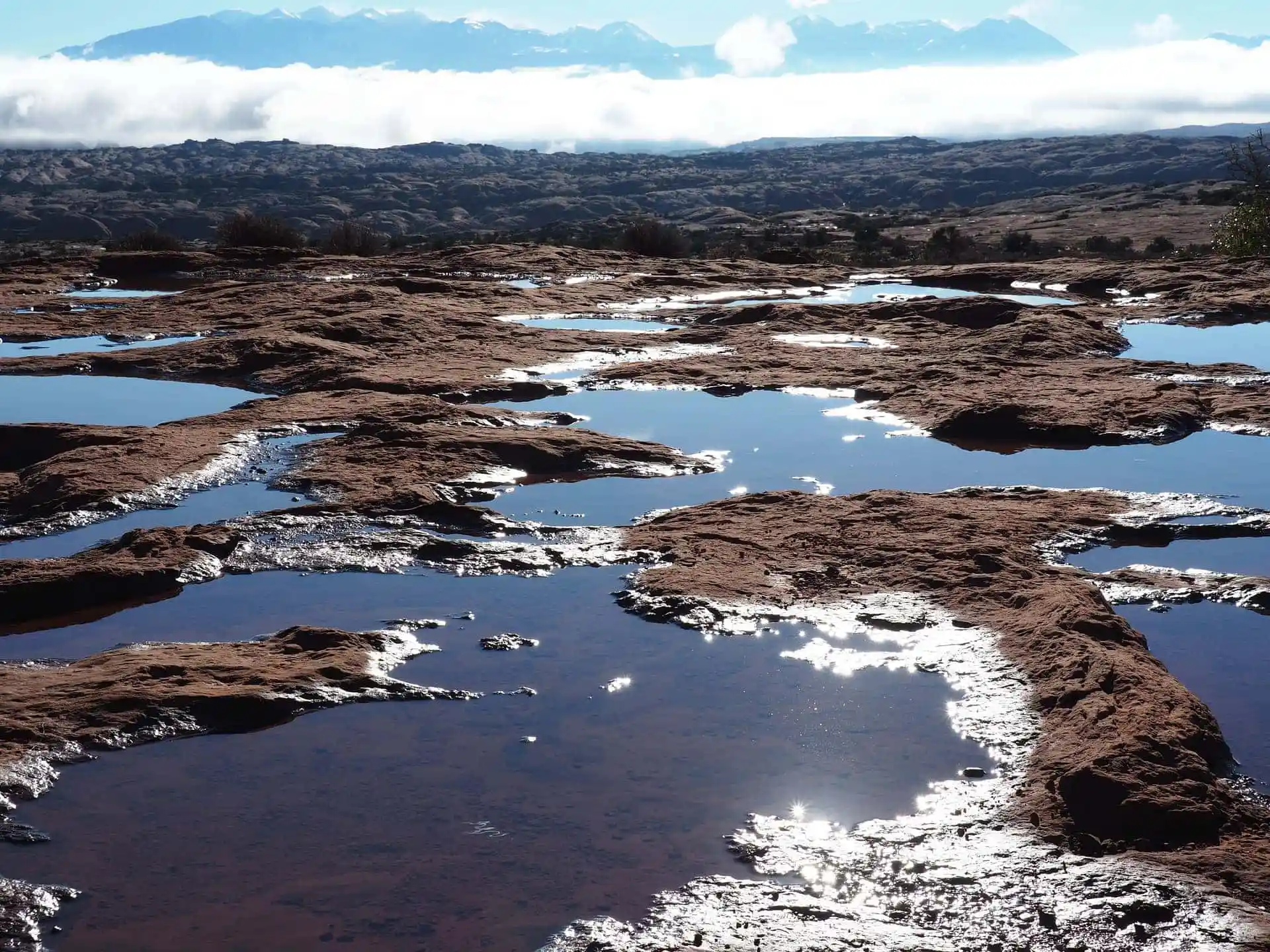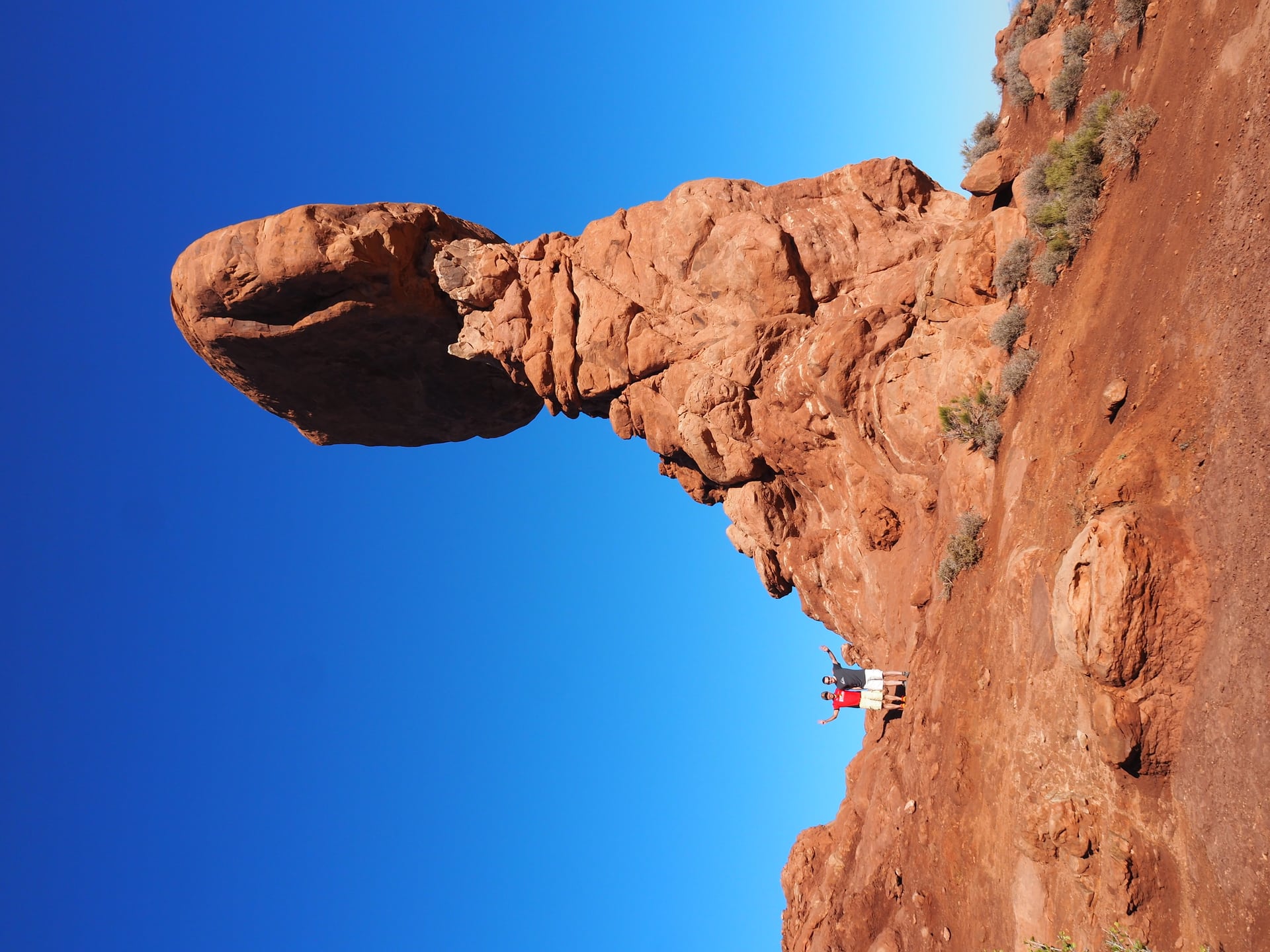 Sand Flats Recreation Area
This was all done by 4:15 because we needed to be back in Moab for the Sunset Hummer Tour! This is sort of a downfall to visiting in the Fall, it gets dark so much earlier compared to summer. When we did this tour in July, it didn't start until 7:15. It all worked out just perfectly and by 4:15 we were ready to just sit back and enjoy the ride!
I cannot stress how cool these tours are and highly recommend doing a tour of some sort in the Sand Flats Recreation Area. We've used Moab Tour Company three times now for this tour.  To learn more about the tour, see our previous post Arches National Park and The Slickrocks.
After the tour, our fantastic guide recommended a few restaurants. We ended up at Fiesta Mexicana and it was delicious!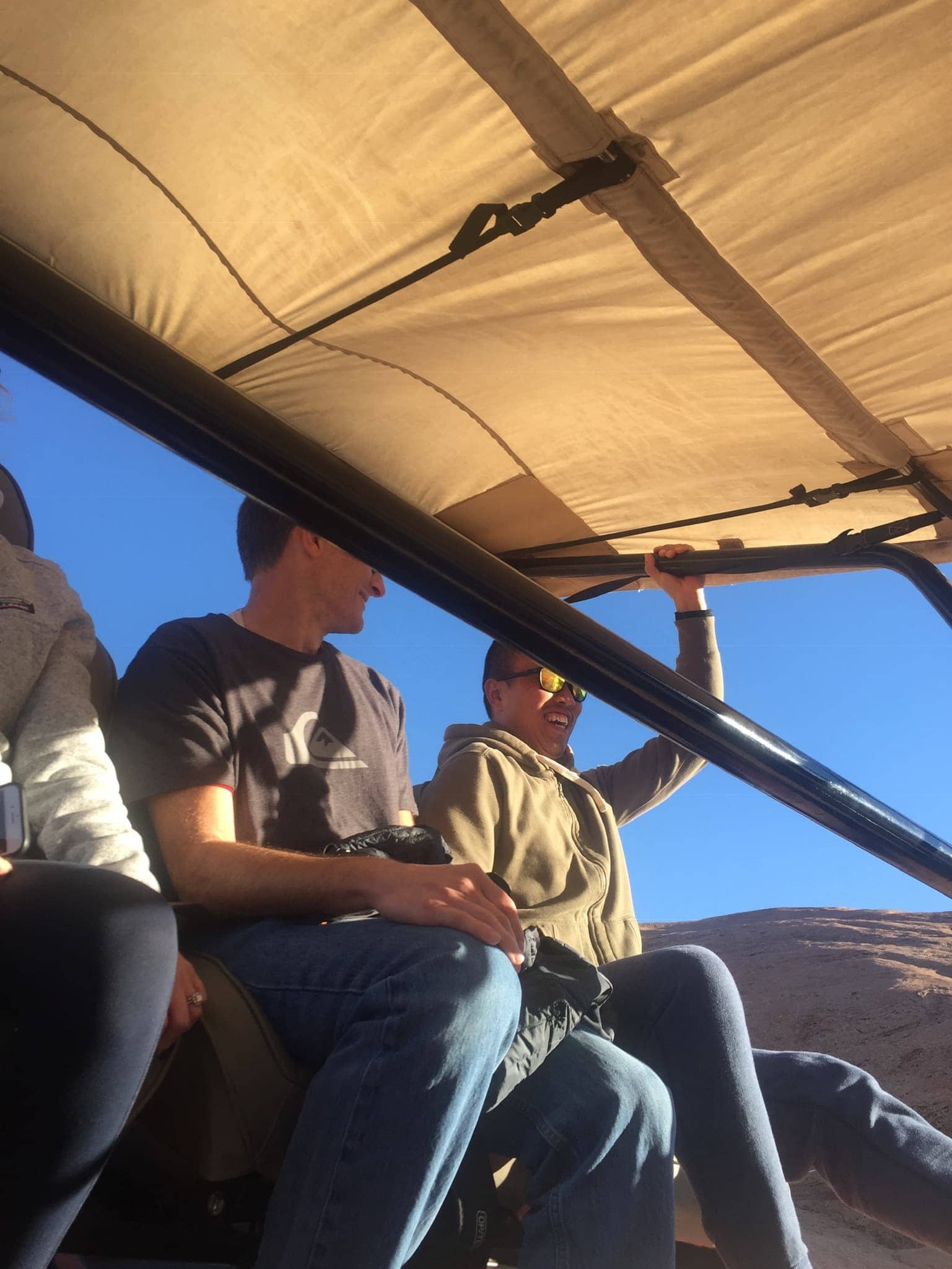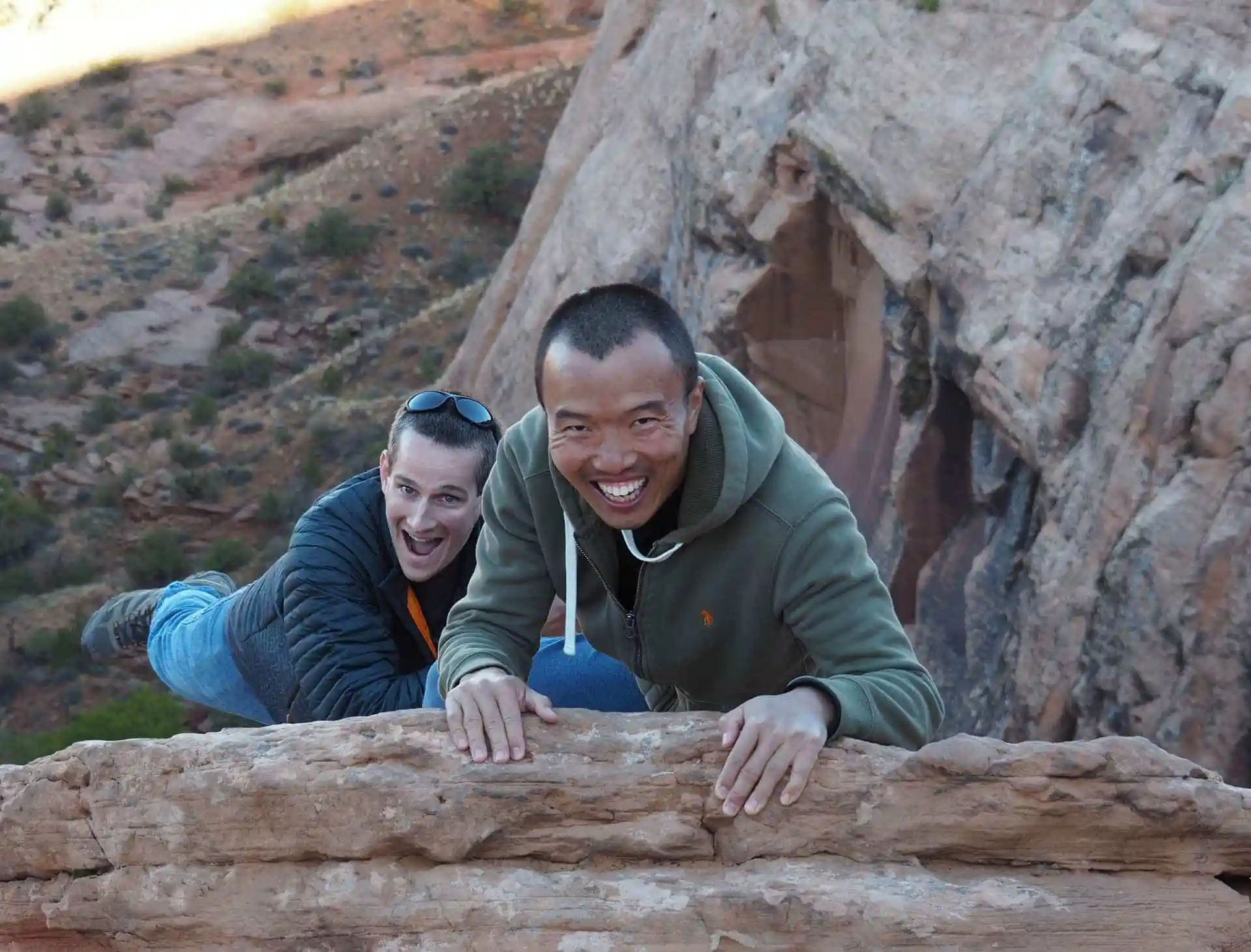 To be continued…
Check back next Tuesday for more about Yi's visit. The next post will include the La Sal Mountain Loop Drive and visiting Canyonlands National Park!
Next Post: More from Moab with Yi