Road Trip Part 4 of 6: Moab, UT
Written by Lindsey Huster
/
5 min read
/
Last updated a year ago
While we were staying in Bluff last year, we really appreciated all that Earl did to help us.  Earl was the manager at the campground where we had our first month-long motorhome stay.  We reached out to him in hopes that he would join us for breakfast while we were in town. Earl has since left Bluff and is now living in Texas so unfortunately, it didn't work out. 🙁
Today's destination: Moab, UT
You can read more about our previous days of travel by clicking the links below:
Breakfast
I planned for us to eat breakfast at Comb Ridge Bistro since Keith and I had been there before and loved the blue corn pancakes. Unfortunately, they were closed when we arrived, even though online hours stated they would be open. We were disappointed but found the Yak Cafe in Blanding as a good backup option. This place reminded us of the hole-in-the-wall restaurants in Indiana and we enjoyed the meal to prepare us for the day.
Check out our Video
This video starts with Monument Valley and ends back at our house in Utah. We didn't have enough video per blog post so this covers Road Trip Part 3 and Part 4.🙂
Driving and roadside attractions
We arrived just south of Moab and stopped at a roadside attraction, The Hole N' the Rock, which features an amazing house carved into the enormous red rock of the area. This home and its story are quite impressive and surely unique. I'd recommend the $6.00 tour to learn about the man and woman who created this one-of-a-kind structure they called home.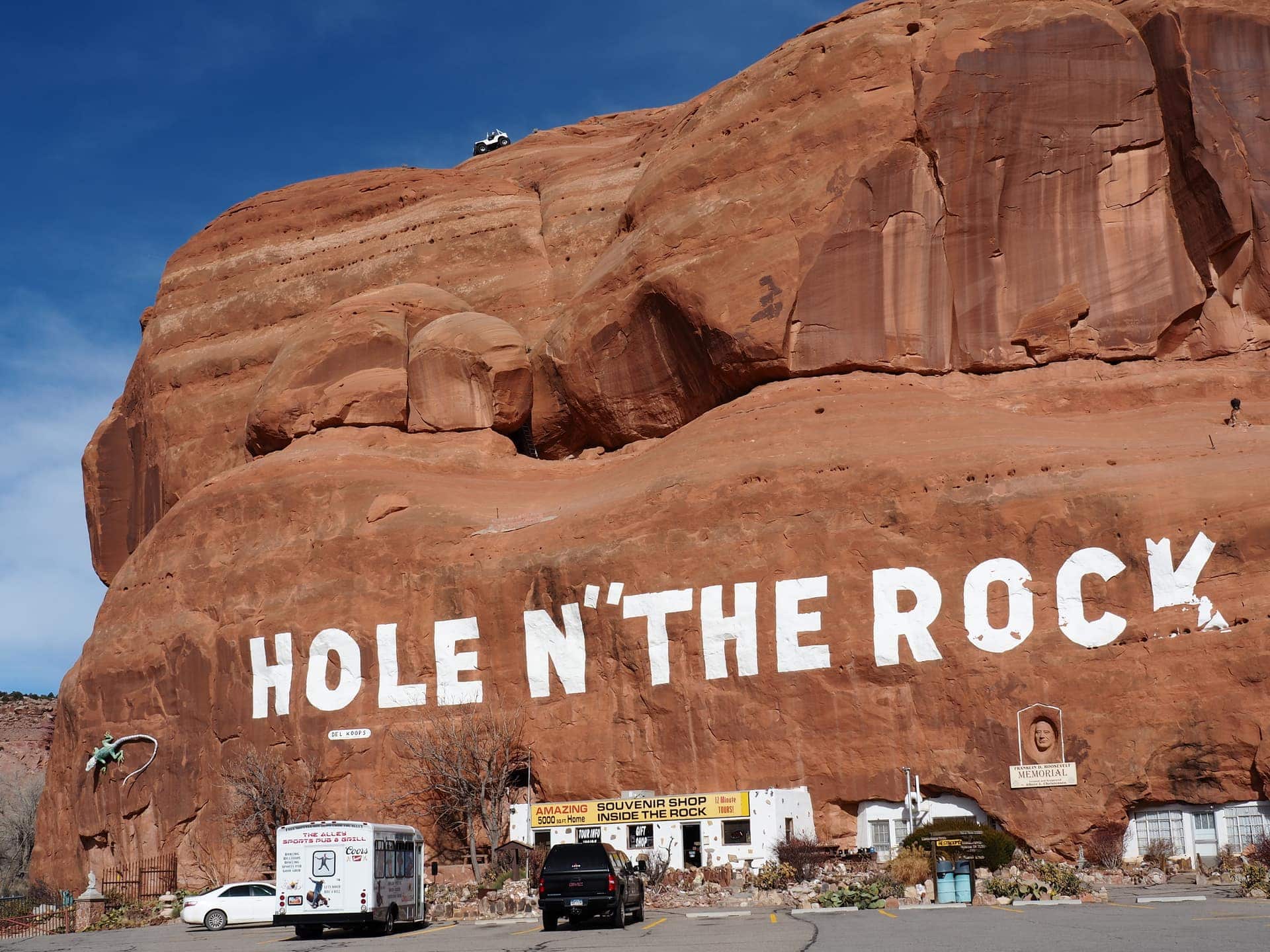 Arches National Park
Arches National Park was the big event for the day! We began driving the 36-mile (round trip) road to the main viewpoints of the park. It is recommended to allow 3 hours to drive through the park and stop at the viewpoints for about 10 minutes each. Immediately you get a feel for the grand scale of the massive sandstone rock formations. If you take the time to read the information at each stop, you'll learn how what you are seeing was formed and how it continues to change with time. I'd recommend taking a small pair of binoculars to get a better peak at some of the further away arches and formations.
For Keith and I, this was our third visit to Arches National Park! First, with Thea when she visited and then again when Keith's parents were here. Check out those posts to learn more about our other trips to Arches.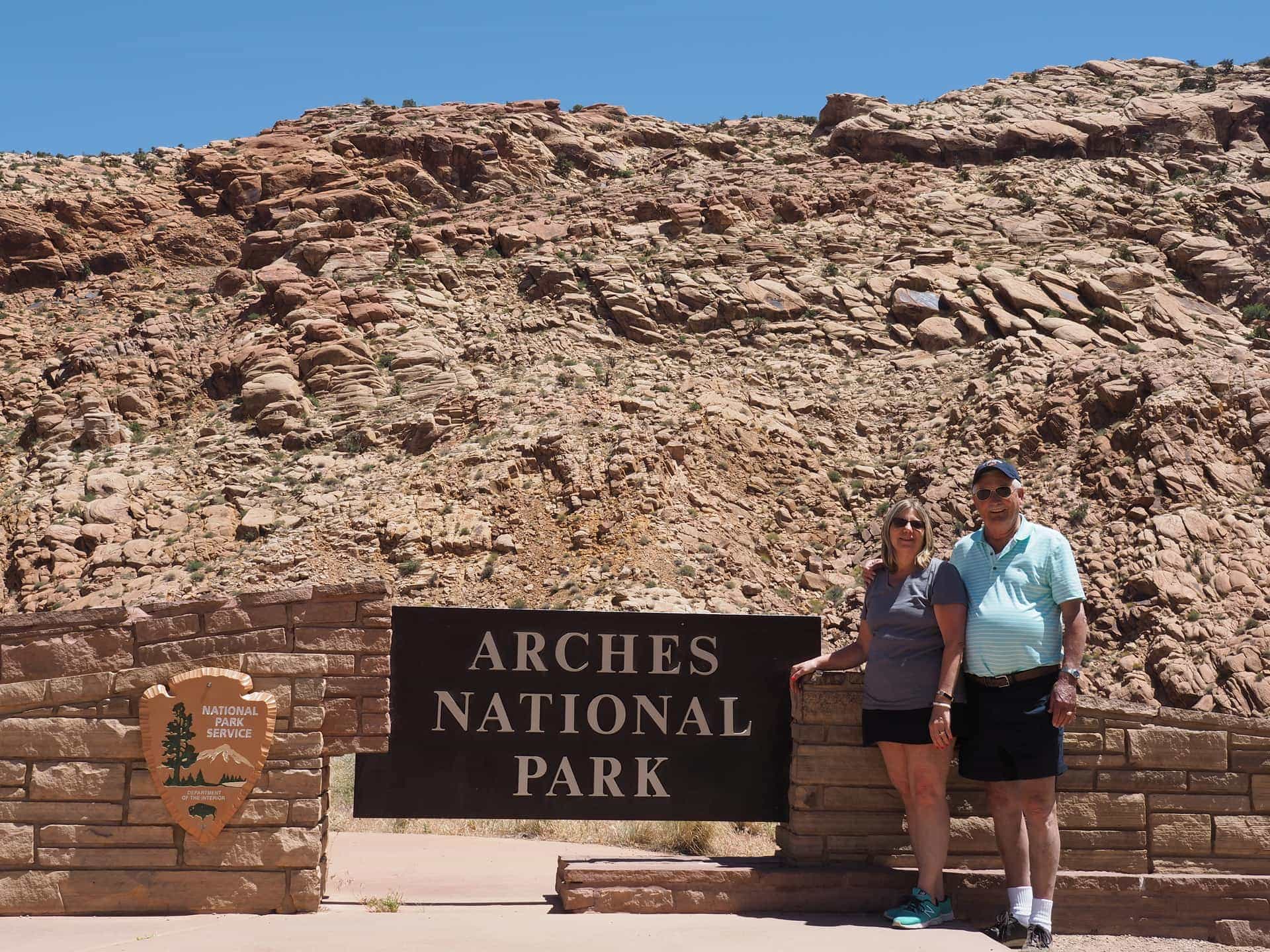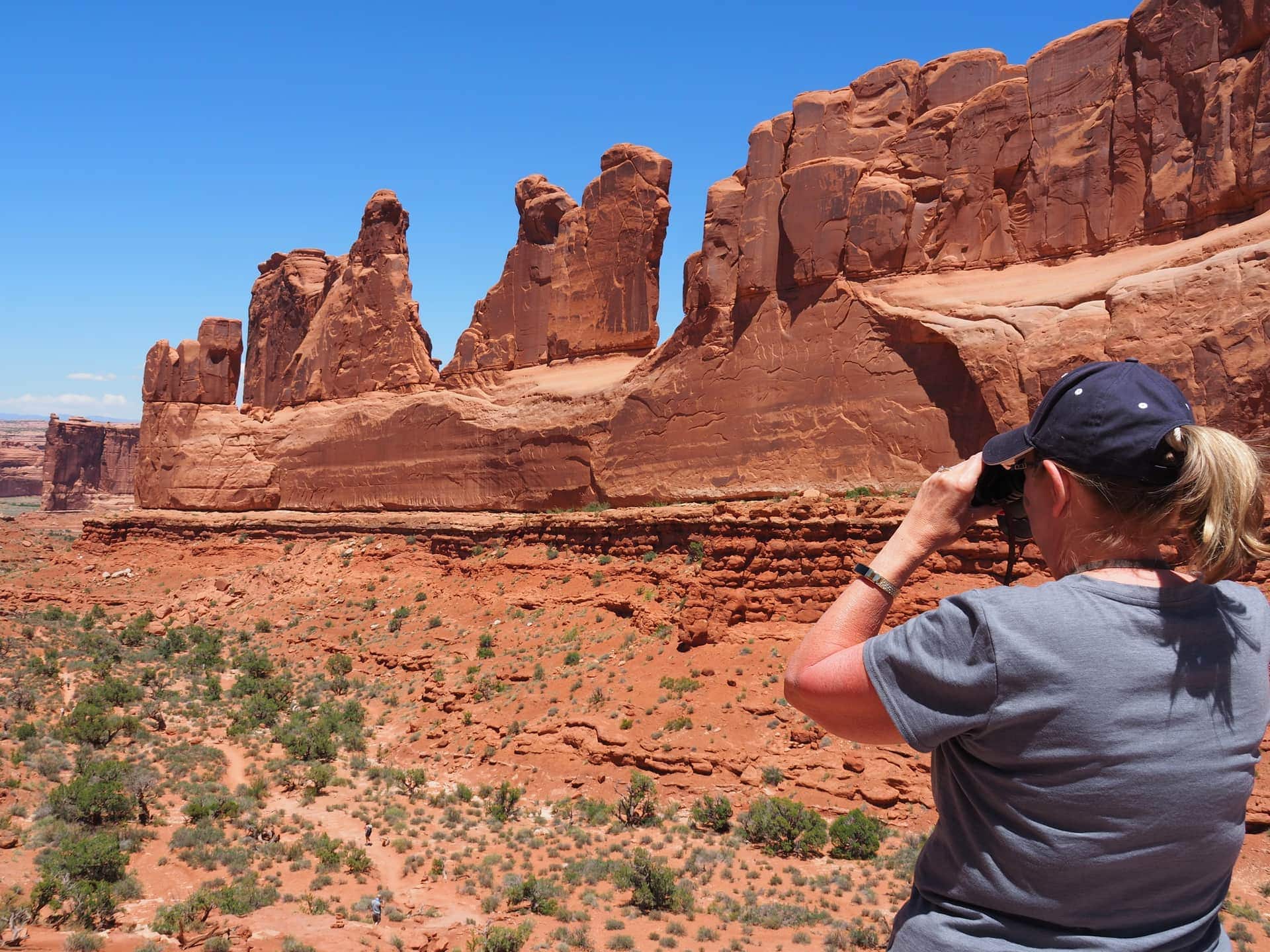 Our last day of Traveling
This would be our last day of waking up in a hotel and we had two major attractions to visit before heading back to our house. We were able to walk to the Jailhouse Cafe in Moab from our hotel to enjoy a delicious breakfast to kickstart the day.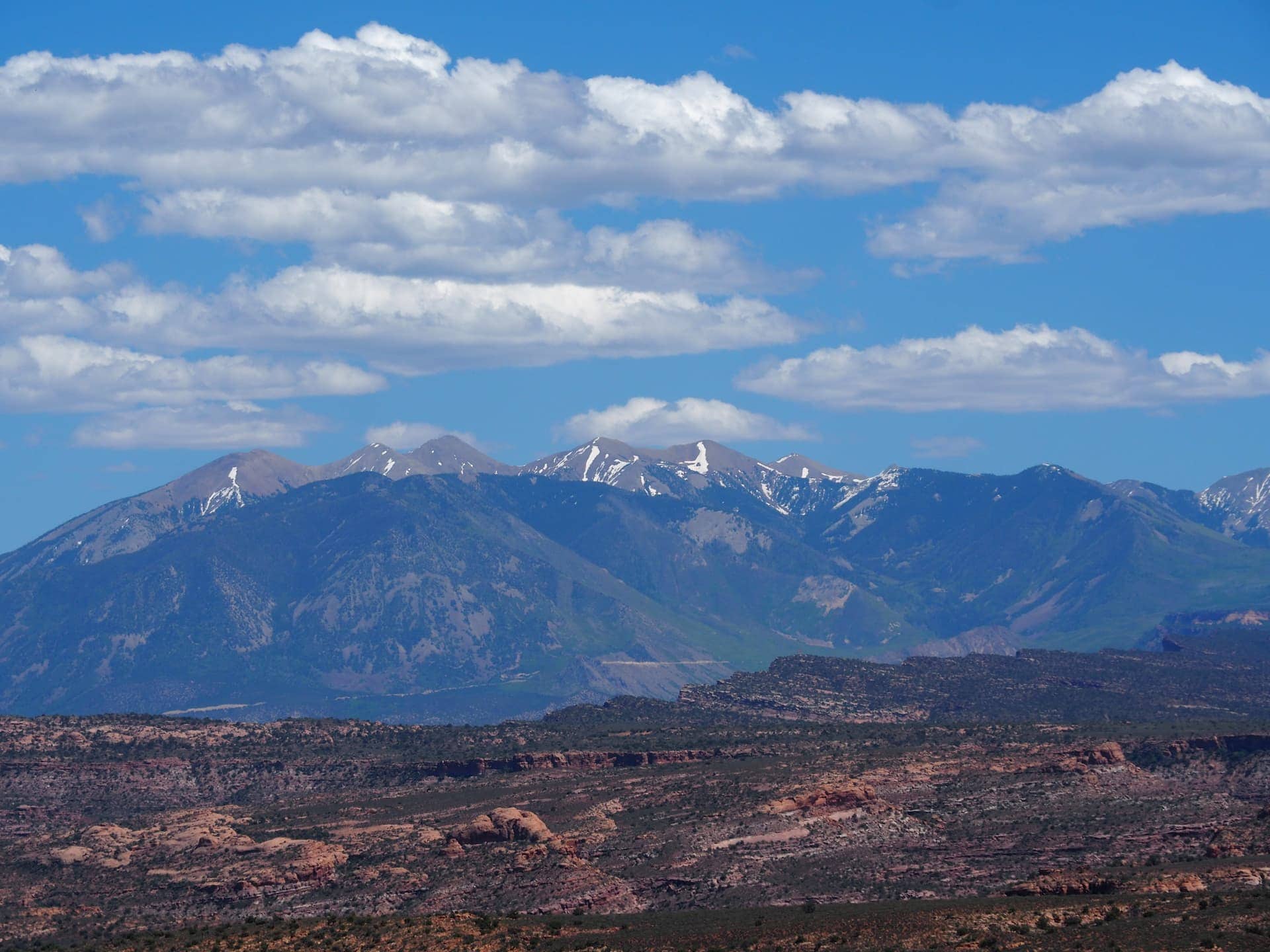 Canyonlands National Park
You can access the Island in the Sky section of Canyonlands from Moab. This is the quickest and easiest way to see some of this national park. There is a small visitor center and gift shop on the way in. We stopped at the main viewpoints, drove around the park, and had a picnic lunch. I really like the contrast from Arches to Canyonlands. It's amazing to me that these two are so different but so close in location.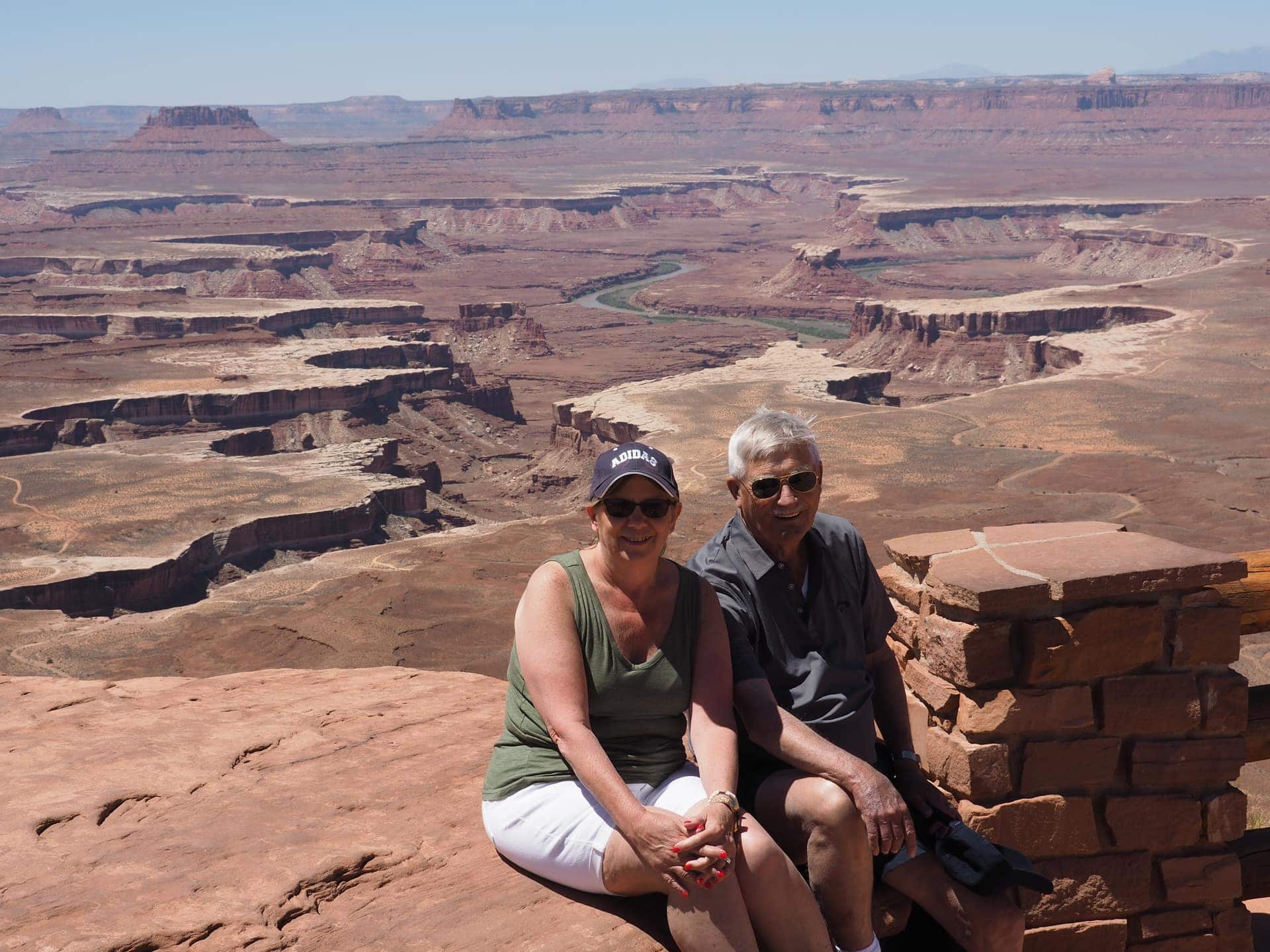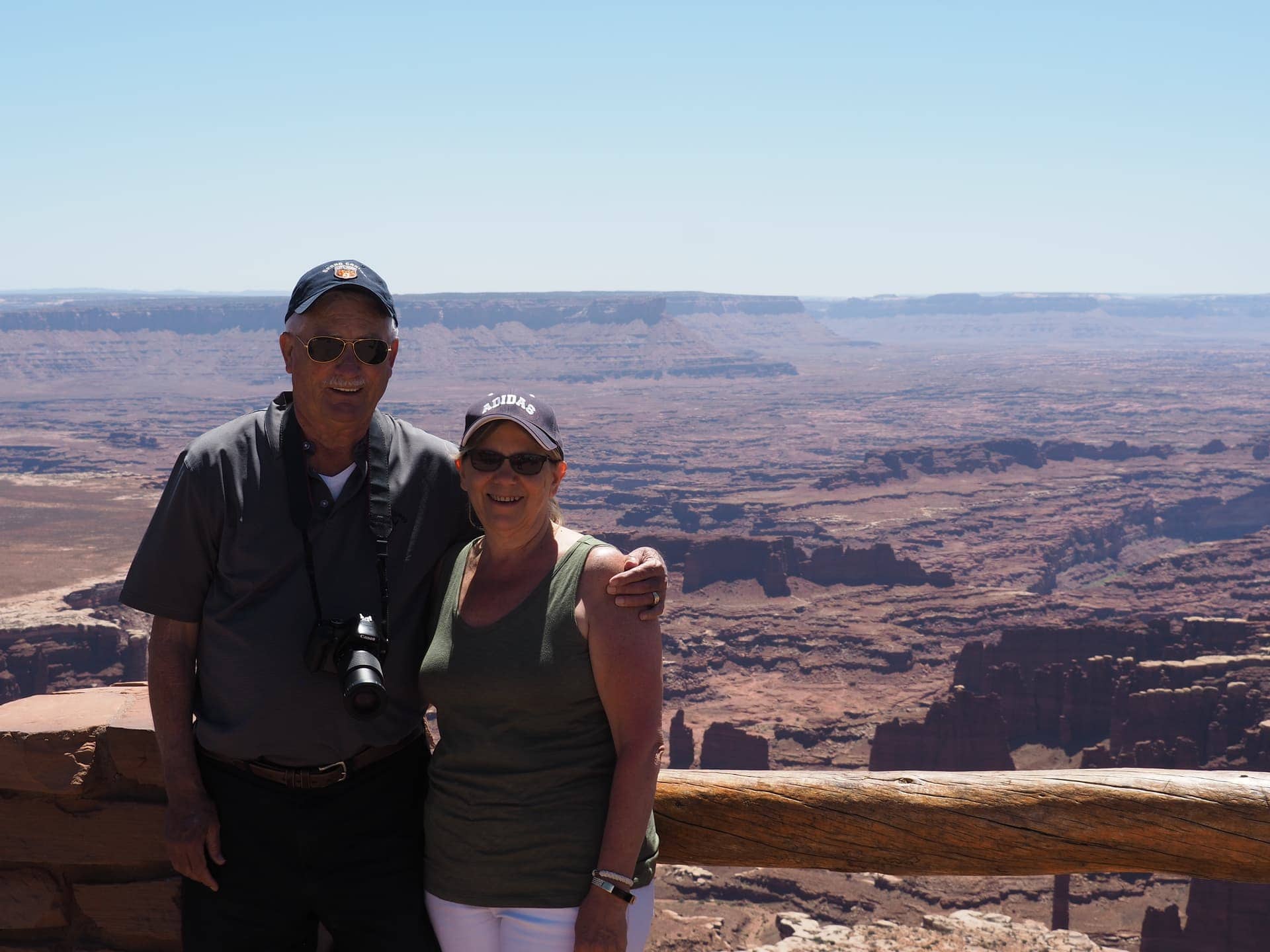 Dead Horse State Park
This park is located on the way to Canyonlands National Park, so if you have time, it's a great stop. There is a very nice visitor center with a short movie, art display, and gift shop. The main attractions here are to learn how and why the park got its name, the bend in the river, and to view the Potash Ponds in the distance.
One bit of information: Astronauts aboard the International Space Station have taken pictures of these ponds... you can see them from space! Intrepid Potash (based in Denver, CO) is the largest producer of potassium chloride, which is used in farm fertilizers. These evaporation ponds are electric blue and provide great contrast in the red desert. They are hard to miss from Dead Horse State Park.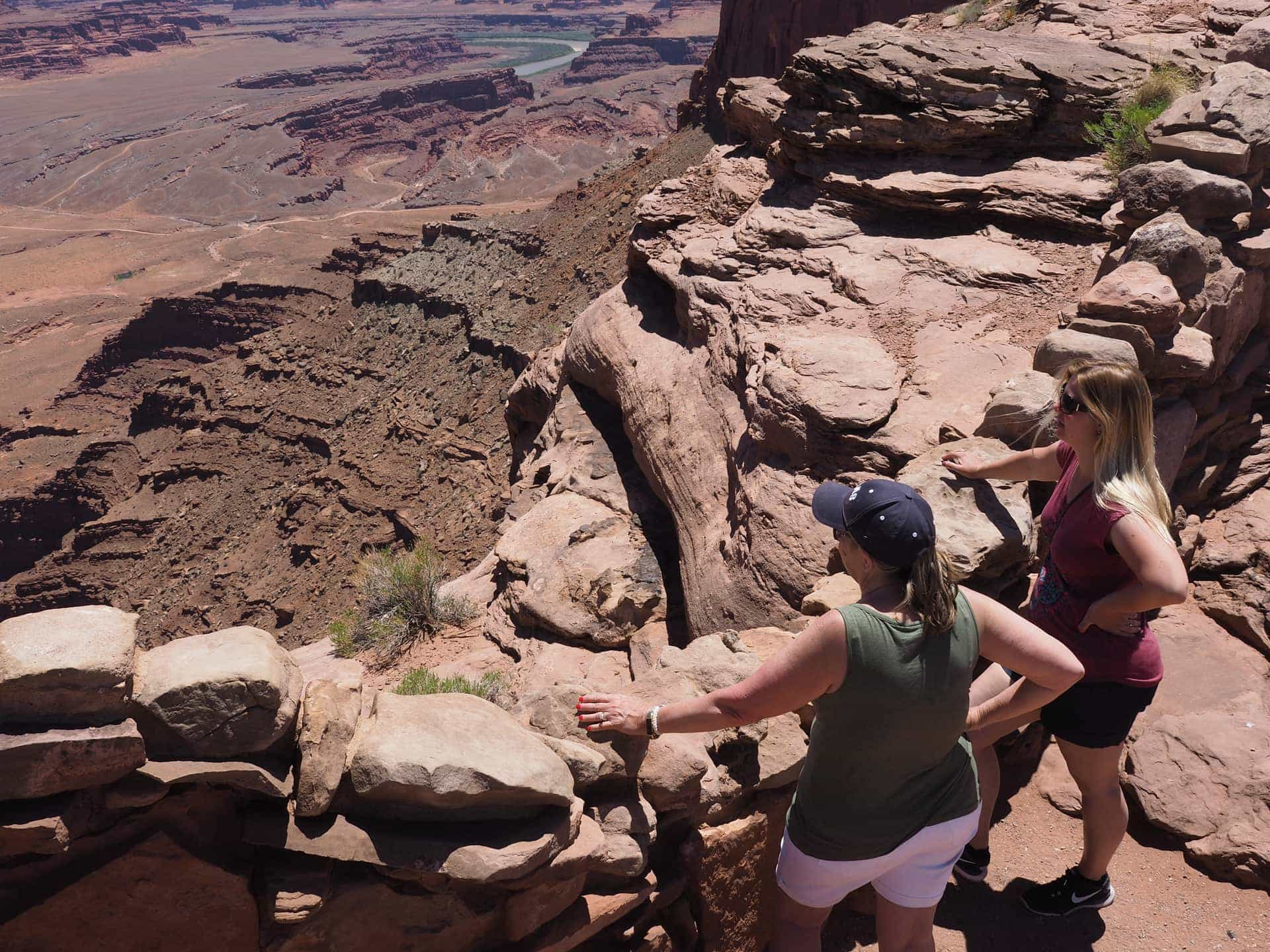 Driving home to Pleasant Grove, UT
We spent a few hours exploring Canyonlands and then had about a 3-hour drive back to our house. I absolutely love the drive from Moab to Pleasant Grove. I always tell people they cannot sleep in the car because they need to see the landscape and small towns along the way. As you get closer to our house, you begin to see how quickly you enter the suburbs of Salt Lake City and how they are stacked across the Wasatch Mountains. This is one of the things we love about where we live. We grew up in the country, but love living in what feels like a city to us with the ability to be in the mountains within minutes. It was so exciting to finally be able to share with my mom and John where we live!