Ski Season Recap and Update on Keith's Knee
Written by Lindsey Huster
/
5 min read
/
Last updated 10 months ago
Keith and I knew the 2019 – 2020 ski season would not be as exciting as our previous seasons nor what we hoped and imagined moving to Utah more than three years ago.  Choosing to live near Salt Lake City, Utah was based specifically around the numerous ski resorts we would have access to.
We knew this year would be different
Keith was recovering from an injury and surgery due to a fall last February.  He was working hard with his recovery and it was a tight timeline to have him back on skis before family visited at Christmas.  He exceeded my expectations with his regained strength.  Although he didn't always feel it, he was skiing better than the majority of the guests on the mountain.
Summary of the season
Keith got back out there for a couple of warm-up days before the family visited in late December.  He was able to ski relatively pain-free and we were happy with his progress.  He was easing back into full days of skiing and more difficult runs by January.  This can be a fine line between pushing yourself and overdoing it. We were already skiing much less frequently and avoiding powder days, which was hard for our ski brains to comprehend.
By the middle of February, he wasn't necessarily pushing himself too much, but he was starting to feel pain by the end of the day.  It was difficult to know if this was normal.  After all, we knew it would take the entire season and then some to be back to pre-surgery skiing.
Ending the season early
After a few longer tougher days at the end of February, Keith would be in pain by the time we got home and needed ice to calm down his knee. He would have time to rest and continued to do at-home physical therapy so at first, we thought it was just part of the healing process.
We skied on March 1st and the pain was unbearable before lunchtime. Keith quit for the day, which has never happened before. We knew for sure that his knee was not just still recovering, but there was likely something wrong.
Little did we know that this would be the end of the season for both of us. We were moving about a week later and then Covid-19 shut down the resorts.
Platelet-rich plasma (PRP) injections
Throughout the recovery time, Keith was having a lot of fluid build-up in his knee.  His physical therapists, sports medicine doctor, and surgeon all felt his ACL surgery was very successful, yet something wasn't quite right.
He was now over a year out from surgery and realized that the fluid buildup and the pain were not normal.  He saw his sports medicine doctor in March and planned for the first round of  PRP injections in April.  This was intended to focus on the PCL to improve the stability of the knee joint.  PRP stands for platelet-rich plasma which is a form of regenerative medicine.  PRP therapy involves using the patient's platelets to activate and accelerate the healing process in the body.
By the beginning of May, Keith was unsure about PRP therapy as the solution.  There were times he felt better and began an exercise regime at home, but then fluid would continue to be built up in the knee.  By the end of May, he scheduled an MRI.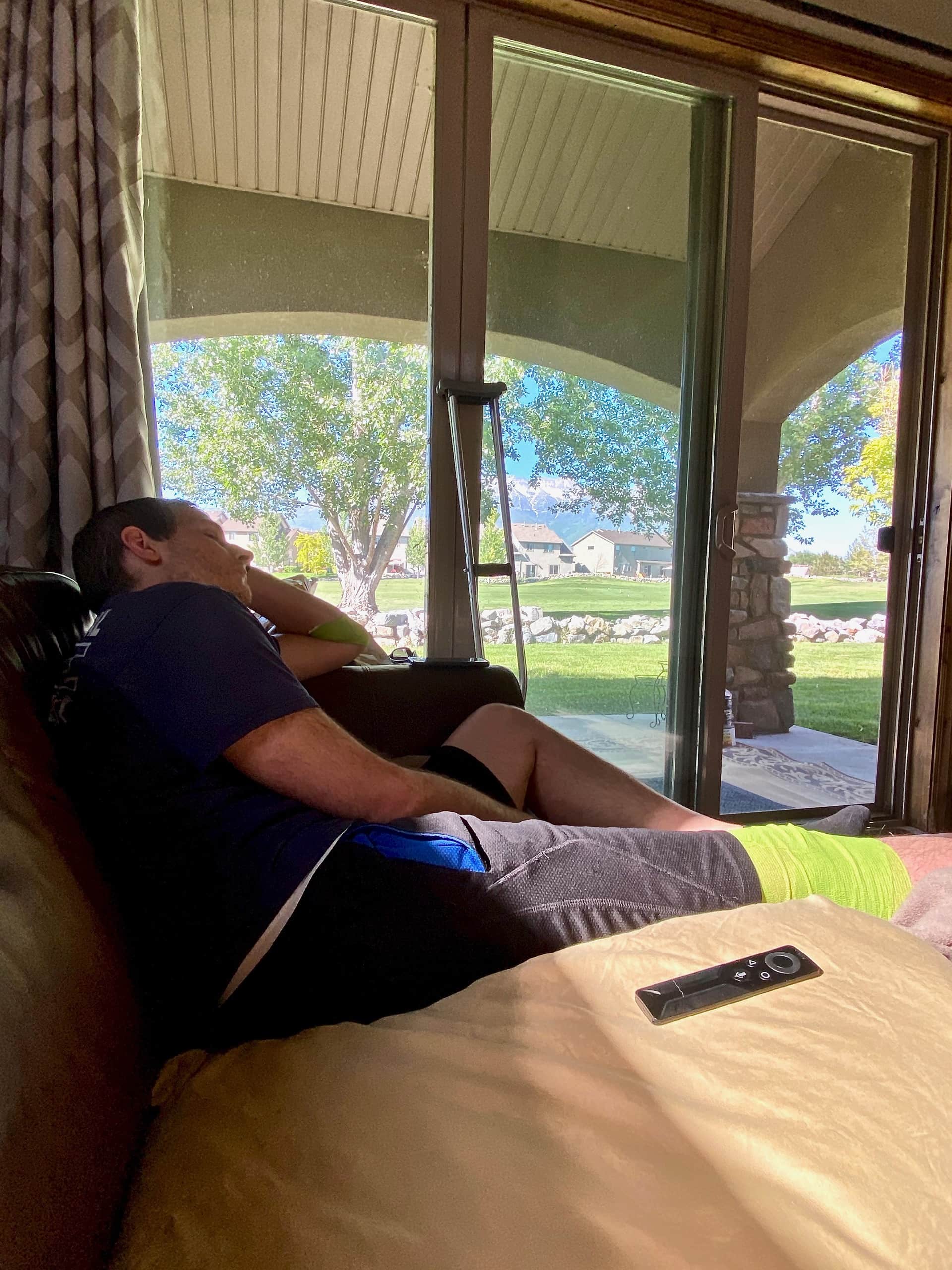 MRI results... finally, a cause was found for Keith's pain
The MRI report showed Keith's ACL was fully intact, however, there was a potential small tear in his MCL.  At this point, Keith had another round of PRP to treat the potential minor tear and further improve the stability of the knee joint.
Shortly after this second round of PRP, he knew this would not be the solution he was looking for and made an appointment with his surgeon.  The surgeon reviewed the MRI results and identified an issue with the cartilage repair that had been performed during the ACL replacement surgery.  It appeared the cartilage did not heal properly and was causing the fluid build-up in the knee.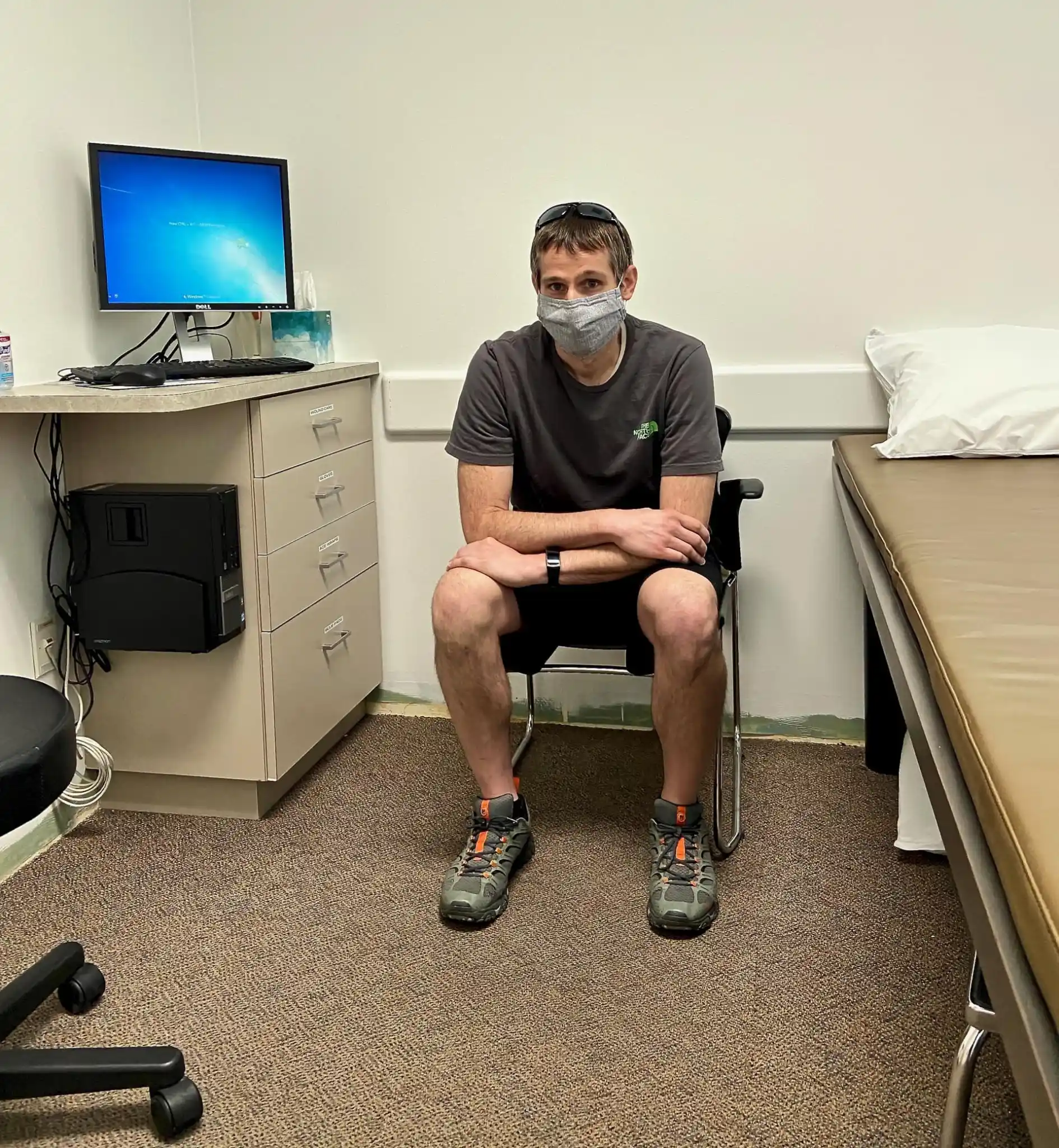 Planning for a second knee surgery
Keith will be having an OATS (osteochondral autograft transfer system) procedure in a few weeks.  This surgery is scheduled for early July.  We are crossing our fingers there are no delays due to COVID-19.
This surgery will likely involve removing "plugs" of bone from another part of the knee to fill in the cartilage.  Those plugs will then be backfilled with donor material.  The surgeon will verify this is the best plan of action once he is able to see into the knee for himself.
The recovery protocol is basically the same; nonweight bearing for 6 weeks, crutches for several more weeks, physical therapy, etc. We are hoping for a full recovery about 6 months later.  This was not the news we were hoping for and those first few days of hearing it were really tough.
Upcoming posts on the blog
Last Fall we spent 6 weeks in southern Utah near Zion National Park. I posted about the first week of that trip and now we will move on to the weeks remaining. We were busy nearly every single day of that motorhome trip.  I have so many more epic things to share with you! Want a quick sneak peek? Click on the link below, the video will begin with a quick summary of some of the memorable places we were able to visit.
Check out our previous posts about Zion National Park
Need to catch up on or review the posts from our trip to southern Utah?